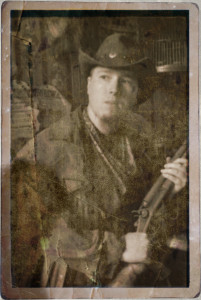 Austin Muratori is a Writer, Filmmaker, Photographer, Musician and cancer survivor from a small town in Michigan. He is an avid reader who also happens to have an addiction to movies and junk food, especially Coca-Cola. He writes poetry, novels, short stories and screenplays of various genres his favorite being Horror/Suspense. Austin is constantly exploring new formats and genres in an effort to grow as a writer. He has had works featured in Sanitarium Magazine, Blood Moon Rising Magazine and various other publications.
As far as film goes Austin has been making films since he was 11 years old. He recently graduated valedictorian from Full Sail University with a 4.0 GPA! Some of his recent projects include a film titled, The End of the Tour starring Jessie Eisenberg and Jason Segel. His senior thesis film titled, Results received quite a bit of success. Another project he recently worked on is a feature horror film titled Moorland, which premiered in 2014 with great success. Currently, he is writing and producing the second season of a very popular show called, Surviving The Undead.
Austin is currently working on a few different projects. He is working on a short story called "Bleed" about a man who has an obsession with blood. He is also working on a short story and poem anthology along with a few different screenplays. There is a novel in the works as well.
Website | Surviving The Undead Facebook | Austin's Facebook | Twitter
---
STORIES ON THE LIFT: