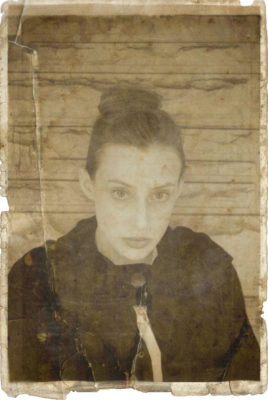 Gwendolyn Kiste is a speculative fiction writer based in Pennsylvania.
Her work has appeared or is forthcoming in publications including LampLight, Nightmare Magazine, Flash Fiction Online, and Shadows at the Door as well as Flame Tree Publishing's Chilling Horror Short Stories anthology.
As a regular contributor, she writes for multiple travel and entertainment sites including Horror-Movies.ca, Wanderlust and Lipstick, and her own 60 Days of Halloween, a collection of humorous essays chronicling her autumnal misadventures.
She currently resides on an abandoned horse farm with her husband, two cats, and not nearly enough ghosts.
Website | Twitter | Google+ | Pinterest | Facebook | Amazon
---
STORIES ON THE LIFT: