Podcast: Play in new window | Download (Duration: 30:40 — 28.7MB)
Subscribe: Apple Podcasts | Android | Google Play | Stitcher | TuneIn

Listen and Subscribe: iTunes | TuneIn | Stitcher
STORY:
"Dark Music" – Scarlett R. Algee
A man who robs from the blind finds his way into The Building and The Lift. There, he gets a chance to change. When he's forced to face his deepest fear will he learn from it, or go back to his old ways?
And, remember, if you ever find yourself on The Lift, don't test Victoria's patience.
ABOUT THE WRITER: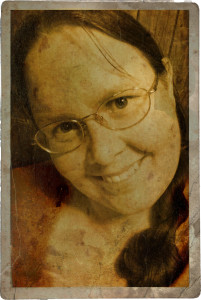 Scarlett R. Algee has contributed to the anthologies Cthulhu Haiku and Cthulhu Haiku II, as well as to Morpheus Tales, DM du Jour and Sanitarium Magazine. Her most recent work is the story "Hattie's Ghosts" in the forthcoming anthology A Shadow of Autumn. When not writing, reading, or editing, she crafts and sells steampunk jewelry through her Etsy shop, Copperwalk Designs. She lives in rural west Tennessee with four dogs and an uncertain number of cats.
Website | Facebook | Twitter | Etsy
---
ABOUT THE ARTIST: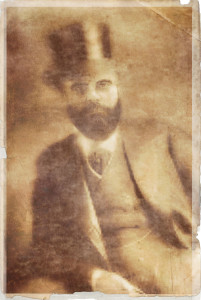 Steven Matiko is a talented artist who enjoys horror and dark fiction. Many pieces of his work can be found on the 9th Story Website. Steve is also a musician and his original music is often featured on the 9th Story.
Steve has recently accepted a position as the Art Director for The Wicked Library and The Lift.
---
NARRATION
Dramatic reading performed by Daniel Foytik: www.9thstory.com
Twitter: @9thstory
The voice of Victoria Bigglesworth-Hayes was performed by Amber Collins: http://ambizzlezappa.deviantart.com/gallery
Twitter: @blamberino
---
PRODUCTION MUSIC
Sound Design and Score by We Talk of Dreams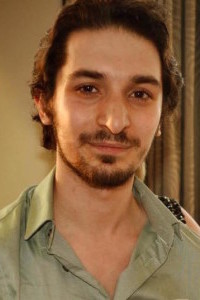 "I focus on writing soundscapes that will make the media immersive rather than having music that is distinctive. I intend to make all sounds illustrate the worlds that the media is set within." ~ Nico Vettese
Website | SoundCloud | Facebook
---
"Come Play With Me" (Author Greeting)
Kevin MacLeod (incompetech.com)
Licensed under Creative Commons: By Attribution 3.0
The Lift Opening Theme Music
Composed and Recorded by Kimberly Henninger and Shawn Parke of Cathedral Sounds
cathedralsounds.org

The Lift Closing Theme Music
Composed and Recorded by Nico Vettese of We Talk of Dreams 
www.wetalkofdreams.com
"Victoria's Nocturne" (Credits)
Anthony Rowsick of Novus (novus3.bandcamp.com)
Licensed under Creative Commons: By Attribution 3.0
Sound FX: http://freesound.org/
---
AUDIO RECORDING
Sound Design by Daniel Foytik, 9th Story Studios: www.9thstory.com
Producer/ Creator: Daniel Foytik | Executive Producer/ Co-Creator: Cynthia Lowman
Music Director: Nico Vettese | Art Director: Steven Matiko
Visit The Lift: Facebook | Twitter
---
The Lift and all characters, places, and situations are property of Daniel Foytik, Cynthia Lowman, STRY Radio and may not be used in any form without their permission.
The Lift is member of the STRY Radio Network and The Society 13 Podcast Network