Podcast: Play in new window | Download (Duration: 30:47 — 28.2MB)
Subscribe: Apple Podcasts | Android | Google Play | Stitcher | TuneIn

Listen and Subscribe: iTunes | TuneIn | Stitcher
STORY:
"Storkson Candy: The Perfect Treat for Kids of All Ages" – Gwendolyn Kiste
Jake McMiller, a greedy executive at the Storkson Candy Company, is currently searching for the new spokesperson for his company's annual Easter campaign.
To attract customers to his product, he wants a rosy-cheeked, blond-haired little girl to star in a slew of commercials and other promotions. Little does he know a certain little blond girl is just waiting to be discovered –– or is it the other way around?
ABOUT THE WRITER: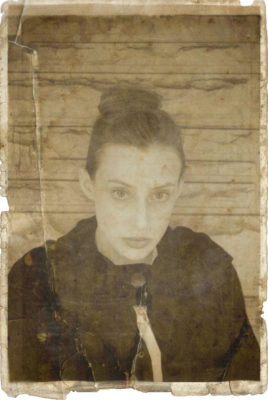 Gwendolyn Kiste is a speculative fiction writer based in Pennsylvania.
Her work has appeared or is forthcoming in publications including LampLight, Nightmare Magazine, Flash Fiction Online, and Shadows at the Door as well as Flame Tree Publishing's Chilling Horror Short Stories anthology.
As a regular contributor, she writes for multiple travel and entertainment sites including Horror-Movies.ca, Wanderlust and Lipstick, and her own 60 Days of Halloween, a collection of humorous essays chronicling her autumnal misadventures.
She currently resides on an abandoned horse farm with her husband, two cats, and not nearly enough ghosts.
Website | Twitter | Google+ | Pinterest | Facebook | Amazon
---
ABout the Artist
Tricia Martin is a horror artist from Norfolk, VA. who co-owns a production company, Lucid Frame Productions, with her husband Gordon Martin. Tricia sculpts, paints, makes horror themed dolls, and recently illustrated a book titled "Midnight, Me & Bob Macabre", which was written by Crash LaResh. The book features Vex, a little boy who has violent dreams riddled with "Spookies." For more information on the book visit The Facebook page.
She also enjoys photography, animation and editing in addition to doing camera work for clients and personal projects. On down-time, she enjoys helping to promote Indie horror projects through social media.
Website | Twitter | Facebook | Midnight, Me, & Bob Macbre Facebook Page
---
NARRATION
Dramatic reading performed by Daniel Foytik: www.9thstory.com
Twitter: @9thstory
The voice of Victoria Bigglesworth-Hayes was performed by Amber Collins: http://ambizzlezappa.deviantart.com/gallery
Twitter: @blamberino
---
PRODUCTION MUSIC
Score by Kimberly Henninger and Shawn Parke of Cathedral Sounds
Website | SoundCloud | Facebook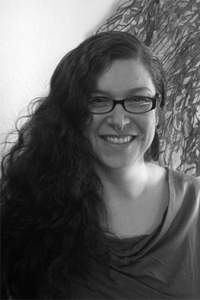 Kimberly Henninger was born and raised in the musical mecca of Detroit MI. Her earliest musical memories are of tuning into AM Motown radio and listening to gospel songs and learning harmonies from her mom while riding in their Ford Pinto. As a teenager she snuck out to every punk and hip hop show she could, bounced around in a few bands, and studied video and media production under the esteemed tutelage of music industry icon Russ Gibb. Before turning 20 she co-founded a long standing venue of underground music and art – and booked dozens of underground acts over the course of several years. A short road trip to the West Coast eventually developed into a long-term love affair with the lush green mountains of the Pacific Northwest. Kimberly studied Fine Art at the University of Alaska and completed her degree in Art & Psychology at The Evergreen State College in Olympia WA. She has created music in cabins with cassette four tracks, with field recorders in parking garages, and in forests on big rivers. Kimberly is now a full-time composer and visual artist living in Portland Oregon. She is also a co-founder of Girls Rock Camp Foundation. In 2015, with partner Shawn Parke, Kimberly composed the original scores for the award winning indie feature Embers (Dir. Claire Carre) and Lucky (Dir. Bari Kang). Kimberly is a member of ASCAP & OMPA.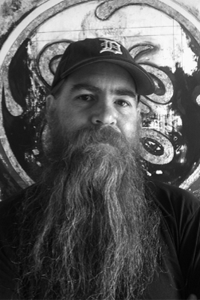 Shawn Parke grew up in the small rural desert town of Ellensburg WA. His love of cinema and music began with long summer days keeping cool in matinees at the local (and some say haunted) Liberty Theater. His first vinyl record was the John Williams score for ET – The Extra-Terrestrial – a Christmas gift that was played until the LP was worn out. His teenage years found him making films with friends and performing in bands – culminating in his first performance and a screening of his films, at age 17, at Kathleen Hanna's Reko Muse gallery in Olympia WA. He later studied Hip Hop & Electronic Music Composition at The Evergreen State College and audio production under David Miles Huber and Scott Colburn at the University Of Washington. He has collaborated with many recording artists such as Mirah, Calvin Johnson, and Long Distance Poison. His 2011 remix of LAKE's "Roger Miller" was awarded NPR song of the day. The music press has compared Shawn's diverse offerings to artists ranging from Dan The Automator to film composer Alan Howarth . In 2013, with his partner Kimberly Henninger, Shawn formed Cathedral Sounds. Since then the duo have licensed material for advertisements, Non-Profits and written original score for feature films. Shawn lives in Portland Oregon and is a member of ASCAP & OMPA.
---
"Come Play With Me" (Author Greeting)
Kevin MacLeod (incompetech.com)
Licensed under Creative Commons: By Attribution 3.0
The Lift Opening Theme Music
Composed and Recorded by Kimberly Henninger and Shawn Parke of Cathedral Sounds
cathedralsounds.org

The Lift Closing Theme Music
Composed and Recorded by Nico Vettese of We Talk of Dreams 
www.wetalkofdreams.com
"A Noisy Music Box" (Credits)
Daniel Foytik
Sound FX: http://freesound.org/
---
AUDIO RECORDING
Sound Design by Daniel Foytik, 9th Story Studios: www.9thstory.com
Producer/ Creator: Daniel Foytik
Executive Producer/ Co-Creator: Cynthia Lowman
Music Director: Nico Vettese
Art Director: Steven Matiko
Visit The Lift: Facebook | Twitter
---
The Lift and all characters, places, and situations are property of Daniel Foytik, Cynthia Lowman, STRY Radio and may not be used in any form without their permission.
The Lift is member of the STRY Radio Network and The Society 13 Podcast Network