Podcast: Play in new window | Download (Duration: 33:26 — 31.4MB)
Subscribe: Apple Podcasts | Android | Google Play | Stitcher | TuneIn

Listen and Subscribe: iTunes | TuneIn | Stitcher
STORY:
"The Burden of Others" – C. Bryan Brown
Randy Corrigan only cares about himself. All his life, he's focused on what's best for him. An accident during the outset of an illicit encounter places him in Victoria's path and shows him the dangerous results of his negligence.
Check out this list by M. J Orz highlighting scary podcasts including The Lift
About the Writer: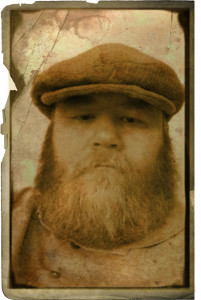 C. Bryan Brown is a writer and plunger hater who enjoys the finer things in life. You know, equal rights, expensive whiskey, and sex.
He was born and raised in St. Louis, Missouri. He' s been hit in the face with a dirty plunger, run over with his own car, and lived in a haunted house. Now he lives the American Dream of debt of near poverty with his wife, kids, and grandkids somewhere in central Ohio. He writes to avoid going to jail and indulge his dark side. Stalk him at cbryanbrown.net.
Website | Facebook | Twitter | Amazon
---
About the Artist
Steven Matiko is a talented artist who enjoys horror and dark fiction. Many pieces of his work can be found on the 9th Story Website. Steve is also a musician and his original music is often featured on the 9th Story.Steve has recently accepted a position as the Art Director for The Wicked Library and The Lift.Website | Twitter 
---
NARRATION
Dramatic reading performed by Daniel Foytik: 9thstory.com
Twitter: @9thstory
The voice of Victoria Bigglesworth-Hayes was performed by Amber Collins: http://ambizzlezappa.deviantart.com/gallery
Twitter: @blamberino
---
PRODUCTION MUSIC
Score and FX by Nico Vettese of We Talk of Dreams.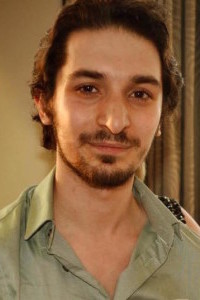 Nico Vettese is a talented composer who was born in Yorkshire, Northern England, and currently resides in Lancaster. Self taught, and preferring to be called a composer rather than a musician, he enjoys the ability to work on a piece until it feels perfect. Trained in guitar and piano, Nico now immerses himself in music theory.
Influences for his work come from everywhere, but his biggest influence is Nobuo Uematsu who was the composer for the 'Final Fantasy' video games.
His music production entity, We Talk of Dreams, takes it's name from a line spoken by Mercutio in Shakespeare's "Romeo and Juliet". Some of his credits, in addition to his work on The Wicked Library and The Lift, include a series on Soundcloud called "Reimagined". He is also hard at work on the Score for Carrot Field, an epic fantasy by Vincent Asaro, as well as two video games, 'Distant Suns' – A co-op space adventure and 'Nekodama Catastrophe' – a hack 'n' slash arcade game.
"I focus on writing soundscapes that will make the media immersive rather than having music that is distinctive. I intend to make all sounds illustrate the worlds that the media is set within." ~ Nico Vettese
Website | SoundCloud | Facebook
---
"Come Play With Me" (Author Greeting)
Kevin MacLeod (incompetech.com)
Licensed under Creative Commons: By Attribution 3.0
The Lift Opening Theme Music
Composed and Recorded by Kimberly Henninger and Shawn Parke of Cathedral Sounds
cathedralsounds.org

The Lift Closing Theme Music
Composed and Recorded by Nico Vettese of We Talk of Dreams 
www.wetalkofdreams.com
"A Noisy Music Box" (Credits)
Daniel Foytik
Sound FX: http://freesound.org/
---
AUDIO RECORDING
Sound Design by Daniel Foytik, 9th Story Studios: www.9thstory.com
Producer/ Creator: Daniel Foytik
Executive Producer/ Co-Creator: Cynthia Lowman
Music Director: Nico Vettese
Art Director: Steven Matiko
Visit The Lift: Facebook | Twitter
---
The Lift and all characters, places, and situations are property of Daniel Foytik, Cynthia Lowman, STRY Radio and may not be used in any form without their permission.
The Lift is member of the STRY Radio Network and The Society 13 Podcast Network