Podcast: Play in new window | Download (Duration: 36:50 — 34.4MB)
Subscribe: Apple Podcasts | Android | Google Play | Stitcher | TuneIn

Listen and Subscribe: iTunes | TuneIn | Stitcher
STORY:
"Dandelion Tea" – Brooke Warra
A young woman wracked with addiction wakes to find herself in a strange place. She is greeted by Victoria, a strange and ghostly child who will lead her through her darkest secrets to face the fear she has buried deep within herself. Will Virginia face what she has done and the chaos she has caused or will she remain on the 6th floor haunted by her ghosts forever?
About the Writer: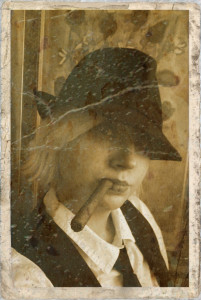 Brooke Warra grew up and developed a deep fascination with the macabre in a fishing village in the Pacific Northwest with her very Finnish family. Her work can be found in various horror magazines such as Under The Bed and Sanitarium.
---
About the Artist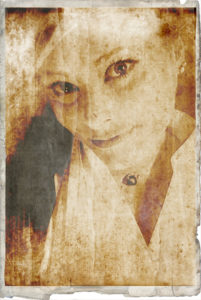 Maddie Holliday Von Stark is a badass horror fiction writer from the north woods of Wisconsin. She is known for her mad scientist fractal art, Lord Byron – Ed Poe – Lovecraft – Henry Rollins-ish damnable writings. She is the former Art Director of the Wicked Library.
Maddie is the author of "The Widow's Game," and currently working on the sequel "The Stinger's Effect." She does art on a project basis, you can reach her at Maddie.h.vonstark@gmail.com.
When not creating artistic mayhem, MVS enjoys spending time with her hairless chihuahua, Mr. Wu. She is also known for her county fair winning Wicked Apple Jelly. She is also a proud graduate of Montana State University. "Go Cats!"
---
NARRATION
Dramatic reading performed by Cynthia Lowman: cynthialowman.com
Twitter: @cynthialowman
The voice of Victoria Bigglesworth-Hayes was performed by Amber Collins: http://ambizzlezappa.deviantart.com/gallery
Twitter: @blamberino
The voice of Bear was performed by Daniel Foytik: 9thstory.com
Twitter: @9thstory
---
PRODUCTION MUSIC
Score and FX by Nico Vettese of We Talk of Dreams.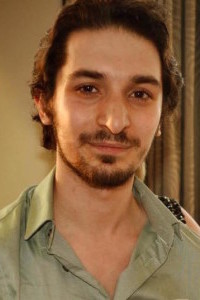 Nico Vettese is a talented composer who was born in Yorkshire, Northern England, and currently resides in Lancaster. Self taught, and preferring to be called a composer rather than a musician, he enjoys the ability to work on a piece until it feels perfect. Trained in guitar and piano, Nico now immerses himself in music theory.
Influences for his work come from everywhere, but his biggest influence is Nobuo Uematsu who was the composer for the 'Final Fantasy' video games.
His music production entity, We Talk of Dreams, takes it's name from a line spoken by Mercutio in Shakespeare's "Romeo and Juliet". Some of his credits, in addition to his work on The Wicked Library and The Lift, include a series on Soundcloud called "Reimagined". He is also hard at work on the Score for Carrot Field, an epic fantasy by Vincent Asaro, as well as two video games, 'Distant Suns' – A co-op space adventure and 'Nekodama Catastrophe' – a hack 'n' slash arcade game.
"I focus on writing soundscapes that will make the media immersive rather than having music that is distinctive. I intend to make all sounds illustrate the worlds that the media is set within." ~ Nico Vettese
Website | SoundCloud | Facebook
---
"Come Play With Me" (Author Greeting)
Kevin MacLeod (incompetech.com)
Licensed under Creative Commons: By Attribution 3.0
The Lift Opening Theme Music
Composed and Recorded by Kimberly Henninger and Shawn Parke of Cathedral Sounds
cathedralsounds.org

The Lift Closing Theme Music
Composed and Recorded by Nico Vettese of We Talk of Dreams 
www.wetalkofdreams.com
"A Noisy Music Box" (Credits)
Daniel Foytik
Sound FX: http://freesound.org/
---
AUDIO RECORDING
Sound Design by Daniel Foytik, 9th Story Studios: www.9thstory.com
Producer/ Creator: Daniel Foytik
Executive Producer/ Co-Creator: Cynthia Lowman
Music Director: Nico Vettese
Art Director: Steven Matiko
Visit The Lift: Facebook | Twitter
---
The Lift and all characters, places, and situations are property of Daniel Foytik, Cynthia Lowman, STRY Radio and may not be used in any form without their permission.
The Lift is member of the STRY Radio Network and The Society 13 Podcast Network