Podcast: Play in new window | Download (Duration: 46:33 — 85.2MB)
Subscribe: Apple Podcasts | Android | Google Play | Stitcher | TuneIn

Listen and Subscribe: iTunes | TuneIn | Stitcher

STORY:
"Broken" – Daniel Foytik
Welcome to The Lift. You've already met Victoria, but why is she trapped in this place? What happened to make her what she is?
In this week's story, we meet Victoria near the beginning of her story in 1901.
She called out to Nikola Tesla for help in the Season One Teaser, and this week, he responds. Find out more about the building, the entities who reside there, and get some clues as to what set these things in motion.
About the Writer: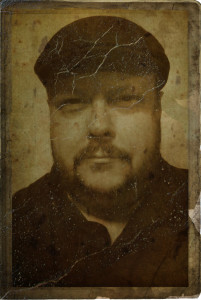 Daniel Foytik is the current host and producer four podcasts including The Lift. Daniel is a writer and storyteller who explores his love story and storytelling in all its forms through, writing, narration, audio production, and podcasting. His original podcast 9th Story Podcast features interviews and discussions on story. Daniel will be making his first foray into the world of audiobook narration in the upcoming audio editions of an anthology from Shadows at the Door, edited by Mark Nixon, and a novel, Carrot Field, by Vincent Asaro.
Daniel's production entity— 9th Story Studios — creates The Wicked Library (with Executive Producer Nelson W. Pyles), 9th Story Podcast, Listen (devoted to storytellers telling stories), and The Lift (with Executive producer Cynthia Lowman).
---
About the Artists
Line Art: Abigail Larson

Abigail Larson's whimsical illustrations have been shown throughout the United States, from New York to Los Angeles, as well as internationally in Paris and London. She works with ink, watercolor, and digital media, and has a fondness for all things strange and macabre.
Website | Tumbler | Twitter | Facebook | Patreon | Deviant Art
---
Color: Jeanette Andromeda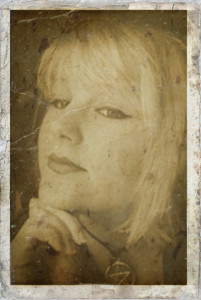 Jeanette Andromeda is an artist, blogger, youtuber, writer, and filmmaker. When she's not talking about horror or up to her elbows in paint, she's often found wandering around in graveyards working on stories, scripts and sketches.
Website | Twitter | Facebook | Pinterest | Tumblr | YouTube
---
NARRATION
Dramatic reading performed by Daniel Foytik: www.9thstory.com
Twitter: @9thstory
The voice of Victoria Bigglesworth-Hayes and "Young Boy" was performed by Amber Collins: http://ambizzlezappa.deviantart.com/gallery
Twitter: @blamberino
The voice of Polyhymnia was performed by Cynthia Lowman: cynthialowman.com
Twitter: @CynthiaLowman
---
PRODUCTION MUSIC
SCORE
The score for this episode of The Lift was composed and recorded by Nico Vettese of We Talk of Dreams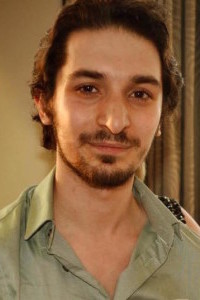 Website | SoundCloud | Facebook
---
OTHER MUSIC
"Come Play With Me" (Author Greeting)
Kevin MacLeod (incompetech.com)
Licensed under Creative Commons: By Attribution 3.0
"String My Violence"
Composed by Daniel Foytik and arranged by Steven Matiko
9thstory.com
The Lift Opening Theme Music
Composed and Recorded by Kimberly Henninger and Shawn Parke of Cathedral Sounds
cathedralsounds.org

The Lift Closing Theme Music
Composed and Recorded by Nico Vettese of We Talk of Dreams 
www.wetalkofdreams.com
"Skye Cuillin" (Credits)
Kevin MacLeod (incompetech.com)
Licensed under Creative Commons: By Attribution 3.0
Sound FX: http://freesound.org/
---
AUDIO RECORDING
Sound Design by Daniel Foytik, 9th Story Studios: www.9thstory.com
Producer/ Creator: Daniel Foytik | Executive Producer/ Co-Creator: Cynthia Lowman
Visit The Lift: Facebook | Twitter
---
The Lift and all characters, places, and situations are property of Daniel Foytik, Cynthia Lowman, STRY Radio and may not be used in any form without their permission.
The Lift is member of the STRY Radio Network and The Society 13 Podcast Network