Podcast: Play in new window | Download (Duration: 29:40 — 28.4MB)
Subscribe: Apple Podcasts | Android | Google Play | Stitcher | TuneIn

Listen and Subscribe: iTunes | TuneIn | Stitcher

STORY:
"Girl Alone at Play" – Gwendolyn Kiste
After a childhood tragedy steals her sister, Anna withdraws into her own world, cruelly rebuffing anyone who tries to get close to her. But when she discovers an unusual building, what should be a quick photo shoot for her upcoming exhibit turns into a moment for Anna to face her demons at last—or perish trying.
About the Writer: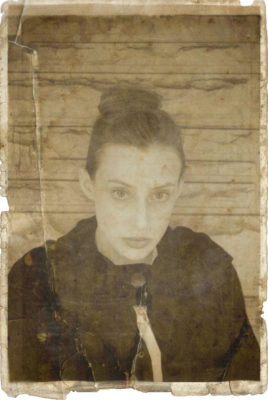 Gwendolyn Kiste is a speculative fiction writer based in Pennsylvania.
Her work has appeared or is forthcoming in publications including LampLight, Nightmare Magazine, Flash Fiction Online, and Shadows at the Door as well as Flame Tree Publishing's Chilling Horror Short Stories anthology.
As a regular contributor, she writes for multiple travel and entertainment sites including Horror-Movies.ca, Wanderlust and Lipstick, and her own 60 Days of Halloween, a collection of humorous essays chronicling her autumnal misadventures.
She currently resides on an abandoned horse farm with her husband, two cats, and not nearly enough ghosts.
Website | Twitter | Google+ | Pinterest | Facebook | Amazon
---
NARRATION
Dramatic reading performed by Cynthia Lowman: cynthialowman.com
Twitter: @cynthialowman
The voice of Victoria Bigglesworth-Hayes was performed by Amber Collins: http://ambizzlezappa.deviantart.com/gallery
Twitter: @blamberino
---
PRODUCTION MUSIC
SCORE
The score for this episode of The Lift was composed and recorded by Nico Vettese of We Talk of Dreams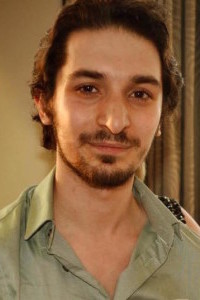 Website | SoundCloud | Facebook
---
OTHER MUSIC
"Come Play With Me" (Author Greeting)
Kevin MacLeod (incompetech.com)
Licensed under Creative Commons: By Attribution 3.0
The Lift Opening Theme Music
Composed and Recorded by Kimberly Henninger and Shawn Parke of Cathedral Sounds
cathedralsounds.org

The Lift Closing Theme Music
Composed and Recorded by Nico Vettese of We Talk of Dreams 
www.wetalkofdreams.com
"Skye Cuillin" (Credits)
Kevin MacLeod (incompetech.com)
Licensed under Creative Commons: By Attribution 3.0
Sound FX: http://freesound.org/
---
AUDIO RECORDING
Sound Design by Daniel Foytik, 9th Story Studios: www.9thstory.com
Producer/ Creator: Daniel Foytik | Executive Producer/ Co-Creator: Cynthia Lowman
Visit The Lift: Facebook | Twitter
---
The Lift and all characters, places, and situations are property of Daniel Foytik, Cynthia Lowman, STRY Radio and may not be used in any form without their permission.
The Lift is member of the STRY Radio Network and The Society 13 Podcast Network