Podcast: Play in new window | Download (Duration: 31:42 — 30.6MB)
Subscribe: Apple Podcasts | Android | Google Play | Stitcher | TuneIn

Listen and Subscribe: iTunes | TuneIn | Stitcher

STORY:
"No Such Thing" – Cynthia Lowman
A young woman visits The Building to retrieve something special for her friend. A ride on The Lift opens doors to the future and something dark from the past.
Some doors are harder to open than others, and there is often a very good reason for them to remain closed.
About the Writer: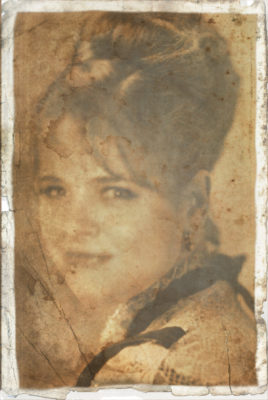 Cynthia Lowman likes her name but goes by Cindy.
She is mostly a writer and sometimes a web designer in Pittsburgh, Pennsylvania. She is editing her first novel and hopes to defy the odds by getting it published. In case that doesn't work, she started her second novel in 2015.
She writes short stories, some of which will be featured on 9th Story Studios podcasts The Lift and The Wicked Library. Cindy is a member of Pennwriters as well as two writing groups that she expects to help make her famous.
Follow her journey to fame and fortune on her blog, Facebook, Twitter, and all those other social media outlets she's been told to use and intermittently does.
Website | Facebook | Twitter | Google+
---
ABOUT THE ARTIST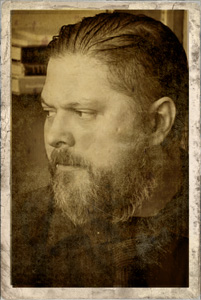 Jon Towers is an artist and writer, he is the creative mind behind indie comic book company Stigmata Studios. Often referred to as the "Creator Emeritus" of Society 13 and Co-creator the Wicked Library by former Host and current Executive Producer, Nelson W. Pyles, Jon Towers is a modern Renaissance Man, who serves up his brand of awesome in the form of comics, observation, satire, myth and legend, and edgy writing and observation. He will be featured in an upcoming issue of Dreadful Geographic, an Ezine from Forsaken. You can find Jon's graphic novel, the D'Jinn Jihad on Amazon, and all things Jon Towers on his website, Stigmata Studios.
Stigmata Studios is an indie comic studio that has been producing indie comics featuring the heroic Nonstandard Assembly and its quirky members for over  ten years. They produce graphic novels, comic book magazines and FREE web comics! The stories feature history, the occult, politics, myth, whiskey and violence with an edgy point of view.
Website | Twitter | Facebook | Patreon
---
NARRATION
Dramatic reading performed by Cynthia Lowman: cynthialowman.com
Twitter: @cynthialowman
The voice of Victoria Bigglesworth-Hayes was performed by Amber Collins: http://ambizzlezappa.deviantart.com/gallery
Twitter: @blamberino
---
PRODUCTION MUSIC
SCORE
The score for this episode of The Lift was composed and recorded by John Niespodzianski of Orchard Place Place Productions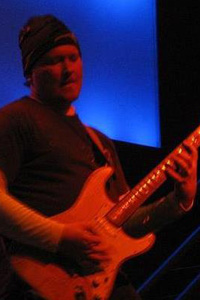 John Niespodzianski is a musician and composer from Pittsburgh, PA. In addition to scoring numerous short films, he was the music supervisor and composer on the feature film "The Other Side". He also has served as lead guitarist for many Pittsburgh bands, including Superstar Jones, Echobox, Totally 80s, and The Soul Kitchen.
If you are a fan of character-based thinking horror, like "The Walking Dead," "The Babadook," and "It Follows", be sure to check out the locally filmed Pittsburgh feature "The Other Side." "The Other Side" is available for rent or purchase on all major video-on-demand platforms such as Vudu, iTunes, and Amazon Instant Video.
Website | Twitter | Facebook | IMDB 
---
OTHER MUSIC
"Come Play With Me" (Author Greeting)
Kevin MacLeod (incompetech.com)
Licensed under Creative Commons: By Attribution 3.0
The Lift Opening Theme Music
Composed and Recorded by Kimberly Henninger and Shawn Parke of Cathedral Sounds
cathedralsounds.org

The Lift Closing Theme Music
Composed and Recorded by Nico Vettese of We Talk of Dreams 
www.wetalkofdreams.com
"Skye Cuillin" (Credits)
Kevin MacLeod (incompetech.com)
Licensed under Creative Commons: By Attribution 3.0
Sound FX: http://freesound.org/
---
AUDIO RECORDING
Sound Design by Daniel Foytik, 9th Story Studios: www.9thstory.com
Producer/ Creator: Daniel Foytik | Executive Producer/ Co-Creator: Cynthia Lowman
Visit The Lift: Facebook | Twitter
---
The Lift and all characters, places, and situations are property of Daniel Foytik, Cynthia Lowman, STRY Radio and may not be used in any form without their permission.
The Lift is member of the STRY Radio Network and The Society 13 Podcast Network