Podcast: Play in new window | Download (Duration: 24:03 — 22.0MB)
Subscribe: Apple Podcasts | Android | Google Play | Stitcher | TuneIn

Listen and Subscribe: iTunes | TuneIn | Stitcher
STORY:
"The Exchange" – Lee Forman
Sonny pulls a bank heist, but takes off with the money, leaving his crew unpaid, and his brother set up to take the fall for the robbery. During his escape he's chased by his associates and hides in The Building.
He's led into The Lift by his curiosity to a strange dark hallway, a confrontation he wasn't expecting, and chance to make a choice that will seal his fate. Will he do the right thing?
ABOUT THE WRITER: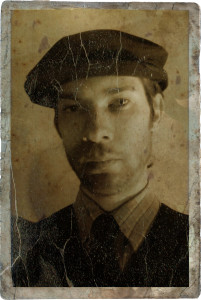 Lee Forman is an author residing in the Hudson Valley, NY with his daughter and four cats. He's been a fan of horror literature and cinema since his fascination with the macabre began in childhood, watching old movies and reading every novel he could get his hands on.
He's a third generation horror fan, starting with his grandfather who was a fan of the classic Hollywood monsters. He spends most of his time writing short fiction, reading, and hiking trails in the Catskill Mountains. In October 2014 he won 3rd place in the Writer's Carnival Short Story Contest hosted by Sanitarium Magazine and in 2015 he was a competitor in David Wellington's Fear Project. He's currently writing a serialized novella titled Silence in the Willow Field.
For more information, a list of publications, and to read his web series go to www.leeandrewforman.wordpress.com
Website | Facebook | Twitter | Goodreads
---
About the Artist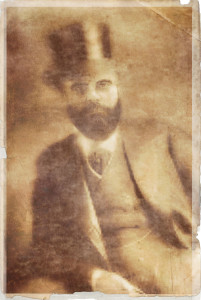 Steven Matiko is a talented artist who enjoys horror and dark fiction. Many pieces of his work can be found on the 9th Story Website. Steve is also a musician and his original music is often featured on the 9th Story.
Steve has recently accepted a position as the Art Director for The Wicked Library and The Lift.
---
NARRATION
Dramatic reading performed by Daniel Foytik: www.9thstory.com
Twitter: @9thstory
The voice of Victoria Bigglesworth-Hayes was performed by Amber Collins: http://ambizzlezappa.deviantart.com/gallery
Twitter: @blamberino
---
PRODUCTION MUSIC
"Come Play With Me" (Author Greeting)
Kevin MacLeod (incompetech.com)
Licensed under Creative Commons: By Attribution 3.0
The Lift Opening Theme Music
Composed and Recorded by Kimberly Henninger and Shawn Parke of Cathedral Sounds
cathedralsounds.org

"Myst on the Moor", "Welcome to HorrorLand", "Ice Demon", "Darkest Child"
Kevin MacLeod (incompetech.com)
Licensed under Creative Commons: By Attribution 3.0
"Outbreak"
Darkmood Music (cdbaby.com/Artist/Darkmood)
Used with Permission
The Lift Closing Theme Music
Composed and Recorded by Nico Vettese of We Talk of Dreams 
www.wetalkofdreams.com
"Skye Cuillin" (Credits)
Kevin MacLeod (incompetech.com)
Licensed under Creative Commons: By Attribution 3.0
Sound FX: http://freesound.org/
---
AUDIO RECORDING
Sound Design by Daniel Foytik, 9th Story Studios: www.9thstory.com
Producer/ Creator: Daniel Foytik | Executive Producer/ Co-Creator: Cynthia Lowman
Visit The Lift: Facebook | Twitter
---
The Lift and all characters, places, and situations are property of Daniel Foytik, Cynthia Lowman, STRY Radio and may not be used in any form without their permission.
The Lift is member of the STRY Radio Network and The Society 13 Podcast Network