Podcast: Play in new window | Download (Duration: 20:33 — 19.2MB)
Subscribe: Apple Podcasts | Android | Google Play | Stitcher | TuneIn

Listen and Subscribe: iTunes | TuneIn | Stitcher
STORY:
"Why I take the Lift" – Mark Nixon
When a man struggles to come to terms with his true self, Victoria does her best to help him find his way.
But, will his fear of how others perceive him prevent him from facing the truth and being who he is?
ABOUT THE WRITER: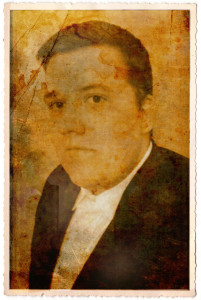 Mark Nixon is a horror writer who lives by a graveyard in England. He finds inspiration in the ghastly, the ghoulish and the macabre. He is the editor of Shadows At The Door, a website gathering an ever growing collection of ghost stories and proud sponsor of the Wicked Library. In between writing his new ghost stories, Mark is currently writing his first novel.
---
About the Artist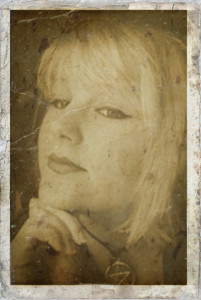 Jeanette Andromeda is an artist, blogger, youtuber, writer, and filmmaker. When she's not talking about horror or up to her elbows in paint, she's often found wandering around in graveyards working on stories, scripts and sketches.
Website | Twitter | Facebook | Pinterest | Tumblr | YouTube
---
NARRATION
Dramatic reading performed by Daniel Foytik: www.9thstory.com
Twitter: @9thstory
The voice of Victoria Bigglesworth-Hayes was performed by Amber Collins: http://ambizzlezappa.deviantart.com/gallery
Twitter: @blamberino
---
PRODUCTION MUSIC
Sound Design and Score by We Talk of Dreams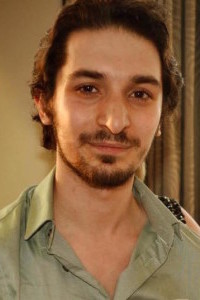 "I focus on writing soundscapes that will make the media immersive rather than having music that is distinctive. I intend to make all sounds illustrate the worlds that the media is set within." ~ Nico Vettese
Website | SoundCloud | Facebook
---
"Come Play With Me" (Author Greeting)
Kevin MacLeod (incompetech.com)
Licensed under Creative Commons: By Attribution 3.0
The Lift Opening Theme Music
Composed and Recorded by Kimberly Henninger and Shawn Parke of Cathedral Sounds
cathedralsounds.org

The Lift Closing Theme Music
Composed and Recorded by Nico Vettese of We Talk of Dreams 
www.wetalkofdreams.com
"Skye Cuillin" (Credits)
Kevin MacLeod (incompetech.com)
Licensed under Creative Commons: By Attribution 3.0
Sound FX: http://freesound.org/
---
AUDIO RECORDING
Sound Design by Daniel Foytik, 9th Story Studios: www.9thstory.com
Producer/ Creator: Daniel Foytik | Executive Producer/ Co-Creator: Cynthia Lowman
Music Director: Nico Vettese | Art Director: Steven Matiko
Visit The Lift: Facebook | Twitter
---
The Lift and all characters, places, and situations are property of Daniel Foytik, Cynthia Lowman, STRY Radio and may not be used in any form without their permission.
The Lift is member of the STRY Radio Network and The Society 13 Podcast Network