Podcast: Play in new window | Download (Duration: 33:23 — 46.5MB)
Subscribe: Apple Podcasts | Android | Google Play | Stitcher | TuneIn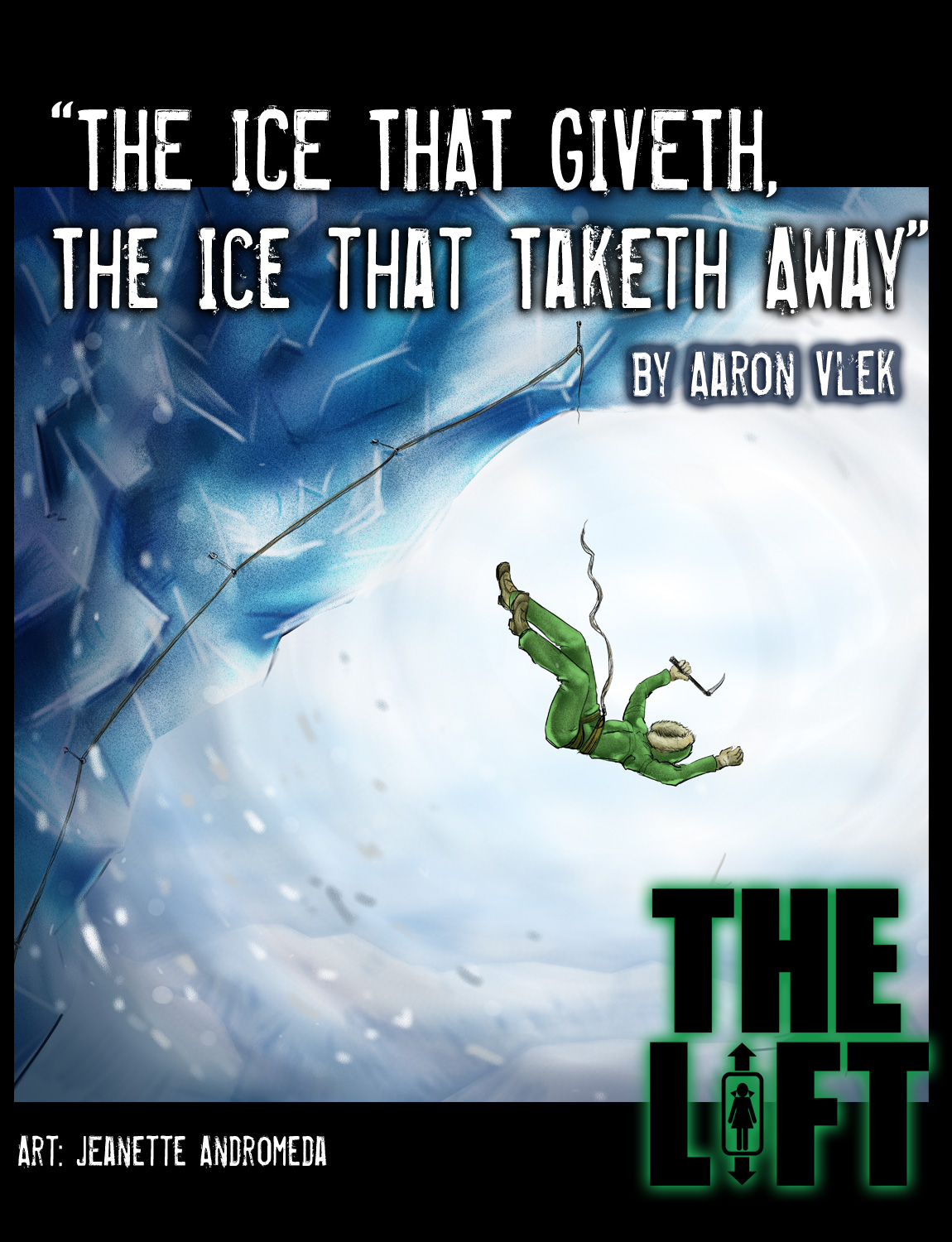 STORY:
The Ice That Giveth, The Ice That Taketh Away – Aaron Vlek
A wealthy adrenaline junkie is carrying around a heavy burden about the friends he left for death on the side of the mountain – a guilt he's decided he can no longer live with. Victoria grants him a chance to take another look at those events that might give him a different perspective.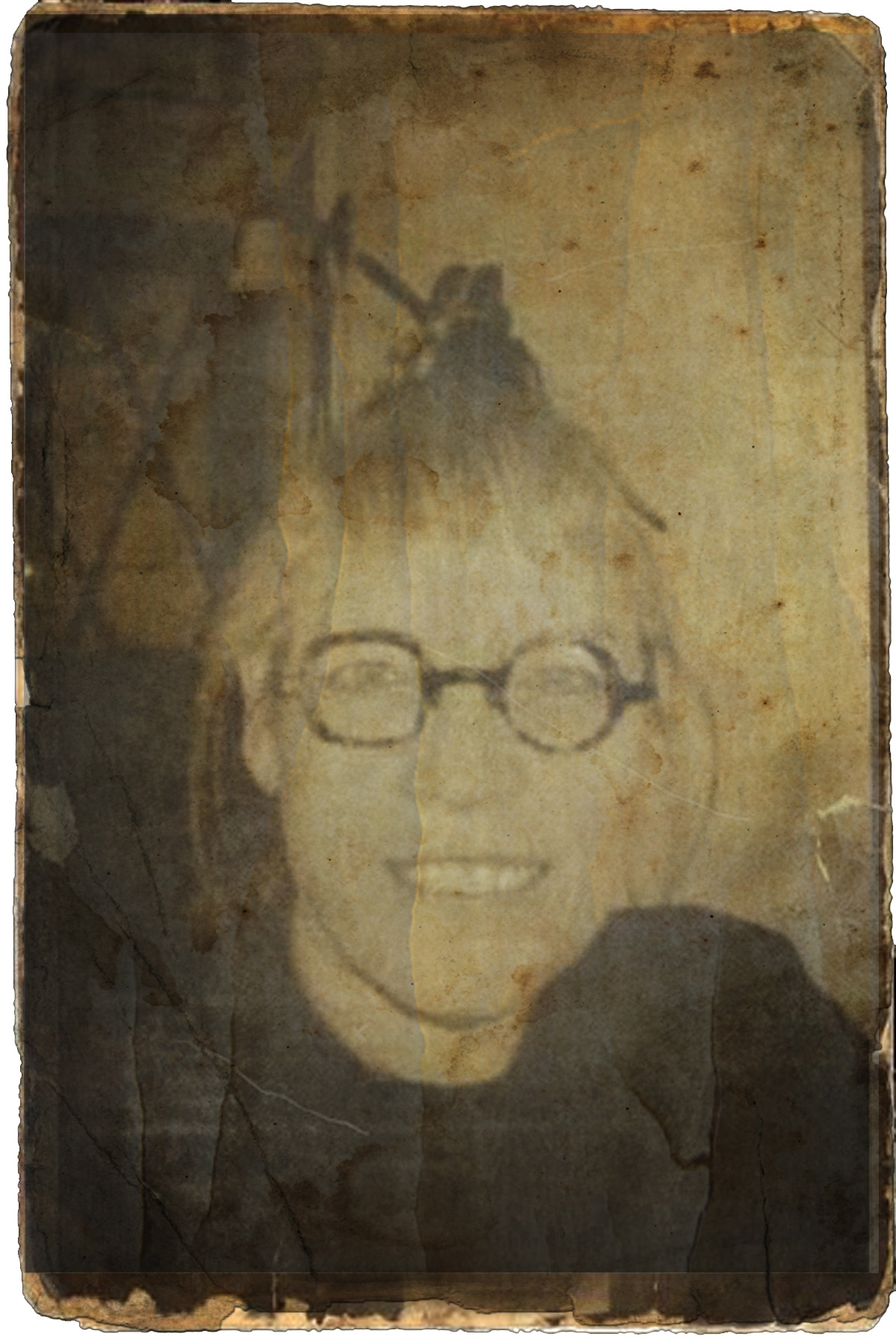 About the Writer
Aaron Vlek is a storyteller who works with the trickster mythos in its role as  bringer of delight and proponent of disquieting humors. Some of her (yes, her) stories center around the goings on of the jinn, and of a universal imagining of the Native American character, Coyote. Some works are historical in setting while others occupy a contemporary and urban landscape. She also indulges frequently in the re-imagining of classic themes of horror and the occult. Aaron is a graduate of Sarah Lawrence College."13" appeared in The Wicked Library Live Halloween Special, October 31, 2016. "The Accursed Lineage" appears in the Alban Lake anthology Miskatonic Dreams, November 2016, "Dear Cousin Gavin" appears on The Wicked Library podcast #622, March 2016. "Twice Per Annum" appears in Ink Stains Anthology #1, March 2016. "The Black Meal," a work of speculative horror appeared in the October 2015 issue of Outposts of Beyond. "Some Thoughts on the Blind Owl" appeared in the Surreal Nightmares Anthology in April, 2016, and "The Wet Man" appeared on The Lift podcast in July 2016. "The Dreams of Which Ghouls are Made" appeared in the Ghost's Redemption anthology in 2016. "Domine Canè," a short piece of speculative horror with a historic theme, appeared in the April 2015 issue of Bards and Sages Quarterly, Vol. VII, Issue II. Additional stories have been accepted for publication throughout 2016. Amazon | Website | Alban Lake | Facebook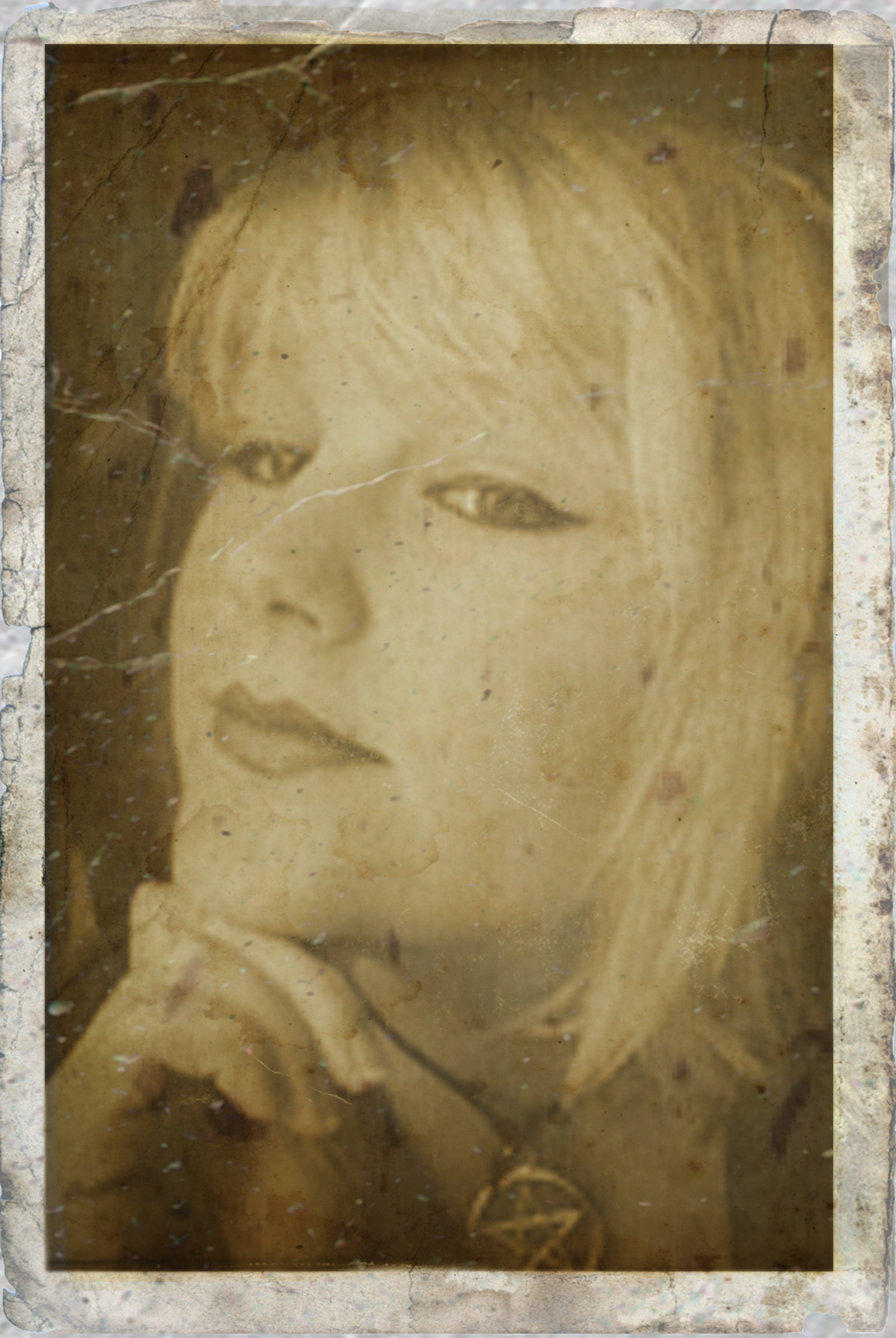 ABOUT THE ARTIST 
Jeanette Andromeda is an artist, blogger, youtuber, writer, podcaster and filmmaker. When she's not talking about horror or up to her elbows in paint, she's often found wandering around in graveyards working on stories, scripts and sketches.
Jeanette is the new co-host of the 9th Story Podcast where our Victoria first appeared.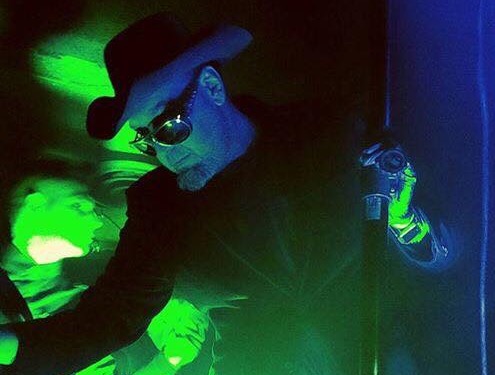 ABOUT THE COMPOSER
Michael T. Nolan is a musician and composer from Pittsburgh, PA. He is also the leader of the popular band, Venus in Furs.
Edgy and electronic, Venus In Furs blends a full band with synthesizers and vocals. The live shows are an event with dancing girls and dark, electronic rock. The band has shared the stage with many acts including: Killing Joke, My Life With The Thrill Kill Kult, Nine Inch Nails, A Perfect Circle, Sponge, Violent Femmes.
Website | Twitter | Facebook | ReverbNation
NARRATION
Dramatic reading performed by Daniel Foytik
Twitter: @dfoytik
The voice of Victoria Bigglesworth-Hayes was  performed by Amber Collins
Twitter: @blamberino
Incidental Music:
"Come Play With Me" (Author Greeting)
Kevin MacLeod (incompetech.com)
Licensed under Creative Commons: By Attribution 3.0
"Life's a Funny Proposition After All" (Background and Closing)
George M. Cohan (1911)
Public Domain Recording
The Lift Opening Theme Music
Composed and Recorded by Kimberly Henninger and Shawn Parke of Cathedral Sounds
cathedralsounds.org

The Lift Closing Theme Music
Composed and Recorded by Nico Vettese of We Talk of Dreams 
www.wetalkofdreams.com
Sound FX: http://freesound.org/
---
AUDIO RECORDING
Sound Design by Daniel Foytik, 9th Story Studios: www.9thstory.com
Producer/ Creator: Daniel Foytik
Producer/ Co-Creator: Cynthia Lowman
Executive Producers: Amber Collins, John Niespodzianski

Music Director: John Niespodzianski

Visit The Lift: Facebook | Twitter
---
The Lift and all characters, places, and situations are property of Daniel Foytik, Cynthia Lowman, 9th Story Studios, LLC and may not be used in any form without their permission.
The Lift is member of the STRY Radio Network and The Society 13 Podcast Network