Podcast: Play in new window | Download (Duration: 26:58 — 50.0MB)
Subscribe: Apple Podcasts | Android | Google Play | Stitcher | TuneIn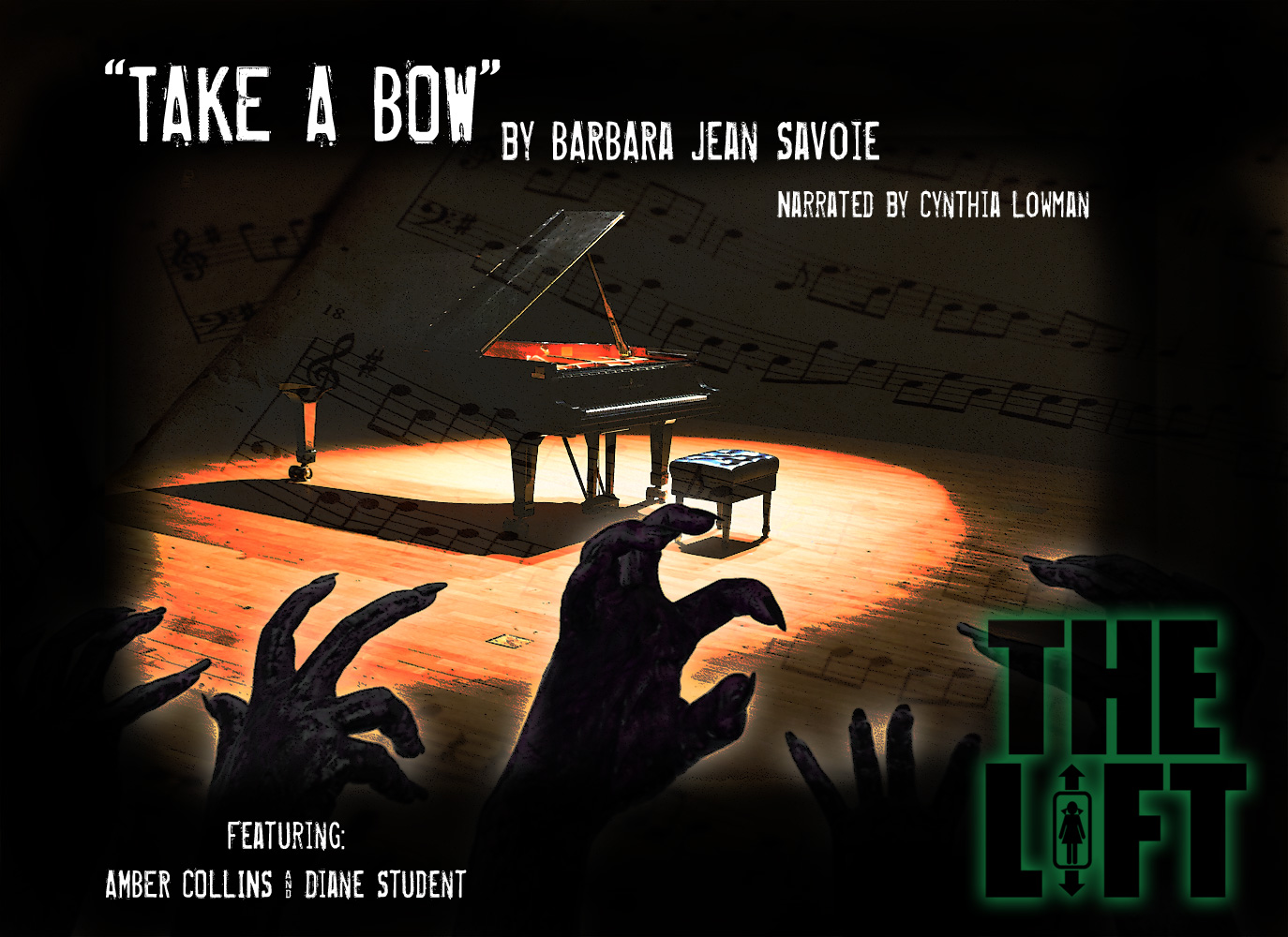 STORY:
Take a Bow – by Barbara Jean Savoie
A young woman with aspirations to be a great pianist is forced to confront her deepest fears – ones that, after a ride on the Lift, become more real than she had ever imagined.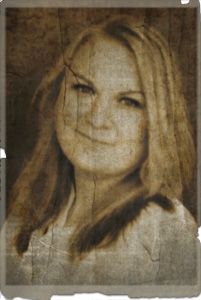 About the Writer
Barbara Jean Savoie is a semi-recent graduate of Emory University. After graduation, not knowing what she wanted to do with her life, she spent a magical six months interning at Walt Disney World. Now, after three years experience writing copy at your grandmother's favorite department store, she's excited for her first foray into fiction writing.An avid listener of podcasts, writing for The Lift has been an amazing opportunity. She hopes to one day fill out a biography more fully with published works. Until then, she can be found screaming into the void about podcasts on twitter and sharing amateur attempts at photography on instagram.Twitter | Instagram | Facebook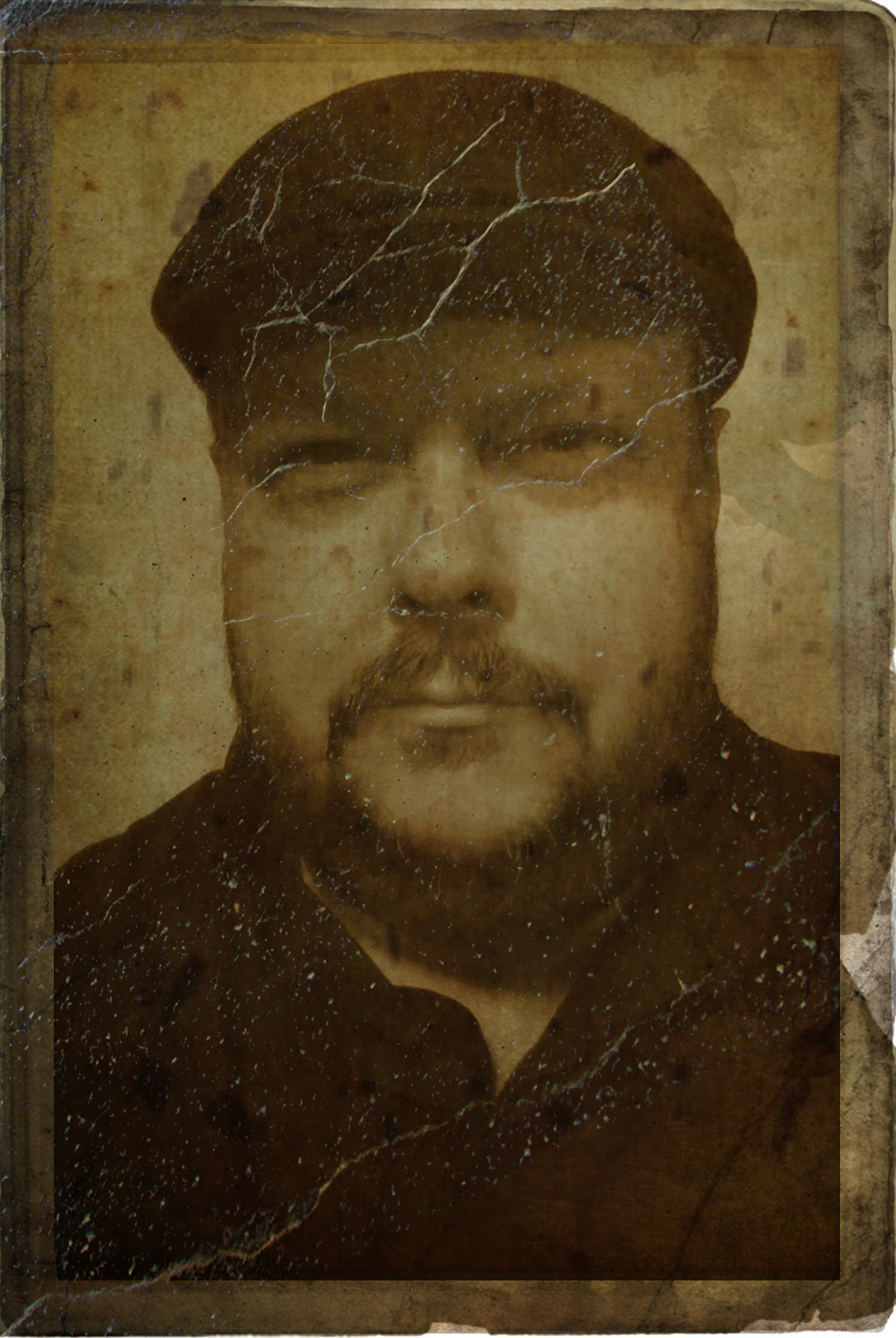 ABOUT THE ARTIST 
Daniel Foytik is the current host and producer three podcasts including The Wicked Library and The Lift and can occasionally be heard appearing on a few others. Daniel is a writer and storyteller who explores his love story and storytelling in all its forms through, writing, narration, audio production, and podcasting. His original podcast 9th Story Podcast  was recently passed on to new hosts, Jeanette Andromeda and Immortal Alexander of the popular blog Horror Made, and features interviews and discussions on storytelling in all its forms. Daniel will be making his first foray into the world of audiobook narration in the upcoming audio edition of an anthology from Shadows at the Door, edited by Mark Nixon.
Daniel's production entity— 9th Story Studios — creates:
The Wicked Library (with Executive Producer Cynthia Lowman)
9th Story Podcast, a discussion show devoted to exploring story and storytelling in all forms (hosted by Jeanette Andromeda and Immortal Alexander starting with Season 5)
The Lift (with Co-Producer Cynthia Lowman)
Listen, a show featuring recordings of live storytellers telling traditional stories
Daniel will be appearing on The Caveman Mafia Podcast starting in February of 2017: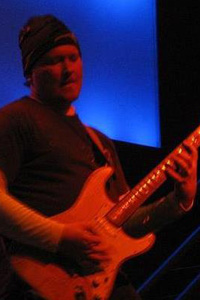 ABOUT THE COMPOSER
John Niespodzianski is a musician and composer from Carmel, IN. In addition to scoring numerous short films, he was the music supervisor and composer on the feature film "The Other Side". He also has served as lead guitarist for many Pittsburgh bands, including Superstar Jones, Echobox, Totally 80s, and The Soul Kitchen. John is the current Music Director for The Lift.
If you are a fan of character-based thinking horror, like "The Walking Dead," "The Babadook," and "It Follows", be sure to check out the locally filmed Pittsburgh feature "The Other Side." "The Other Side" is available for rent or purchase on all major video-on-demand platforms such as Vudu, iTunes, and Amazon Instant Video.