Podcast: Play in new window | Download (Duration: 37:49 — 53.7MB)
Subscribe: Apple Podcasts | Android | Google Play | Stitcher | TuneIn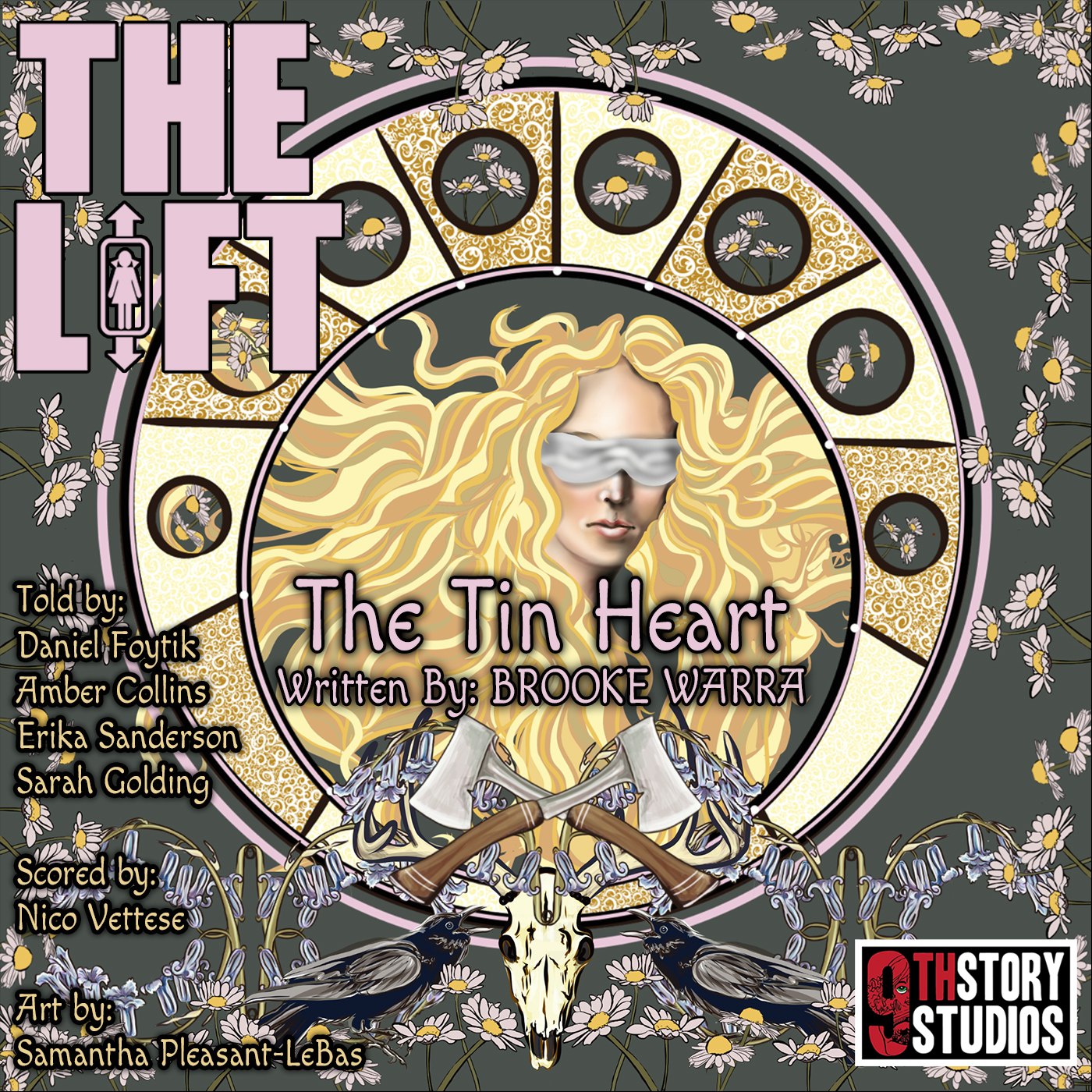 The Tin Heart – by Brooke Warra

Today's episode of the Lift is written by returning author, the talented Brooke Warra.
On a lonely night when she's unable to sleep, Victoria's Music box reveals a secret story of another music box similar to her own. Hear the story of a man whose name meant sadness.
Victoria Bigglesworth-Hayes / Justice: Amber Collins
Main Narration / Bubba Sorrow: Daniel Foytik
Alice Bigglesworth-Hayes: Erika Sanderson
The Voice of The Music Box: Sarah Golding
Art: Samantha Pleasant LeBas
Score: Nico Vettese
"The Worst Thing You Can Do" The Automatics courtesy of Nelson W. Pyles
Mentioned in today's episode:
Sudio Sweden Headphones: https://www.sudiosweden.com
Discount Code for 15% off and free shipping: THELIFT
THEMES:
The Lift Opening Theme Music
Composed and Recorded by Kimberly Henninger and Shawn Parke of Cathedral Sounds
cathedralsounds.org
"Victoria's Music Box, (Victoria's Theme)" and The Lift Closing Theme Music
Composed and Recorded by Nico Vettese of We Talk of Dreams 
www.wetalkofdreams.com
FX:
Sound FX: freesound.org, audioblocks.com
---
AUDIO RECORDING
Sound Design by Daniel Foytik, 9th Story Studios: www.9thstory.com
Producer/ Creator: Daniel Foytik
Producer/ Co-Creator, Story Editor: Cynthia Lowman
Executive Producers: Amber Collins, John Niespodzianski

Music Director: John Niespodzianski

Visit The Lift: Facebook | Twitter
---
The Lift and all characters, places, and situations are property of Daniel Foytik, Cynthia Lowman, 9th Story Studios, LLC and may not be used in any form without their permission.
The Lift is member of the STRY Radio Network / Gaslight Collective and The Society 13 Podcast Network