Podcast: Play in new window | Download (Duration: 29:50 — 42.5MB)
Subscribe: Apple Podcasts | Android | Google Play | Stitcher | TuneIn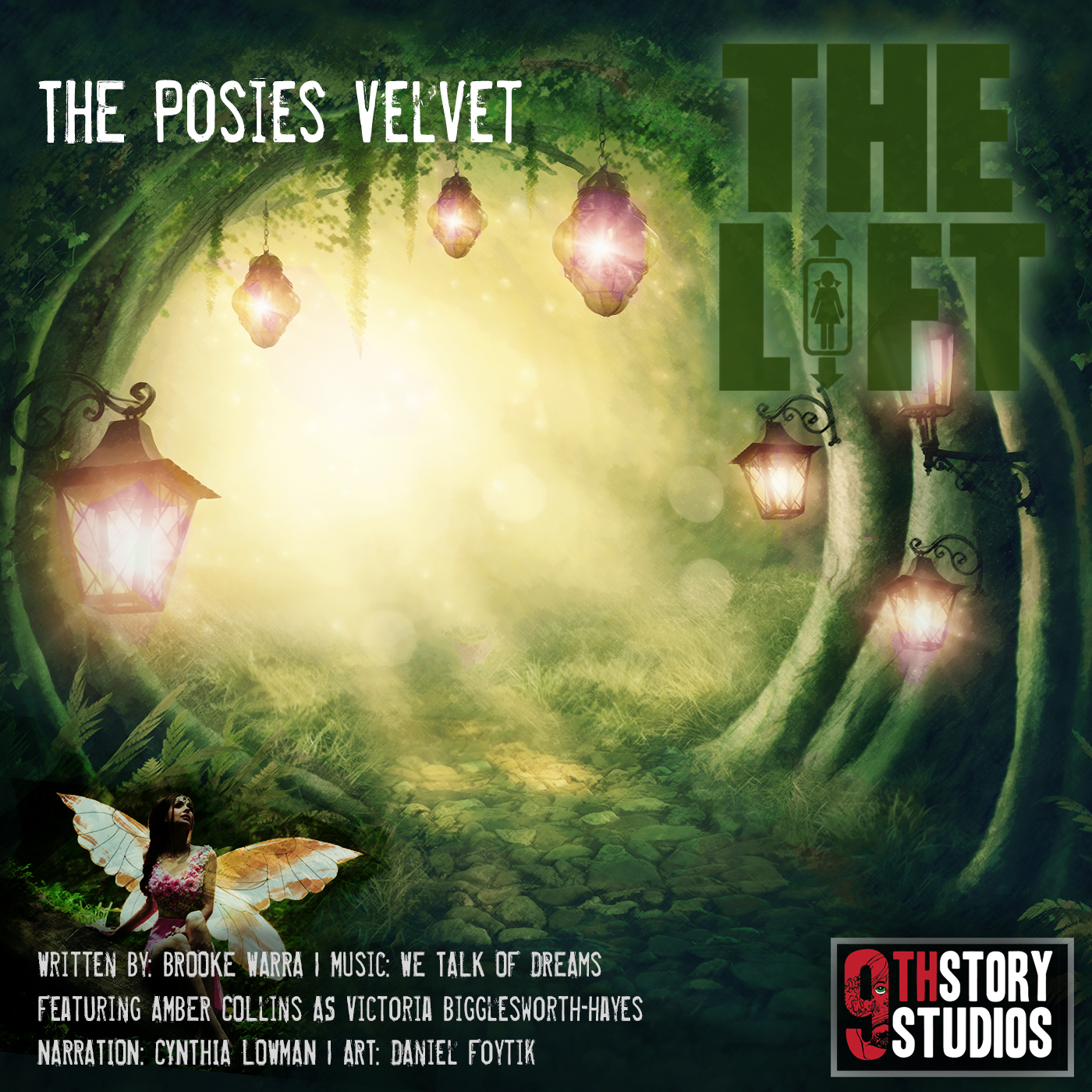 The Posies Velvet – by Brooke Warra

Today's episode of the Lift is written by returning author, the talented Brooke Warra.
It's Halloween, and Victoria is about to have a special visitor who she's known for a long time and who is full of stories. A haunting tale, sad, sweet, and perhaps a bit spooky as well.
Victoria Bigglesworth-Hayes: Amber Collins
Storyteller: Cynthia Lowman
Art: Daniel Foytik | Score: Nico Vettese
The Lift is a proud member of the Dark Myths Collective and the Society 13 Podcast Network
THEMES:
The Lift Opening Theme Music
Composed and Recorded by Kimberly Henninger and Shawn Parke of Cathedral Sounds
cathedralsounds.org
"Victoria's Music Box, (Victoria's Theme)" and The Lift Closing Theme Music
Composed and Recorded by Nico Vettese of We Talk of Dreams 
www.wetalkofdreams.com
FX:
Sound FX: freesound.org, audioblocks.com
---
AUDIO RECORDING
Sound Design by Daniel Foytik, 9th Story Studios: www.9thstory.com
Producer/ Creator: Daniel Foytik
Producer/ Co-Creator, Story Editor: Cynthia Lowman
Executive Producer: Amber Collins

Visit The Lift: Facebook | Twitter
---
The Lift and all characters, places, and situations are property of Daniel Foytik, Cynthia Lowman, 9th Story Studios, LLC and may not be used in any form without their permission.