Podcast: Play in new window | Download (Duration: 34:36 — 48.5MB)
Subscribe: Apple Podcasts | Android | Google Play | Stitcher | TuneIn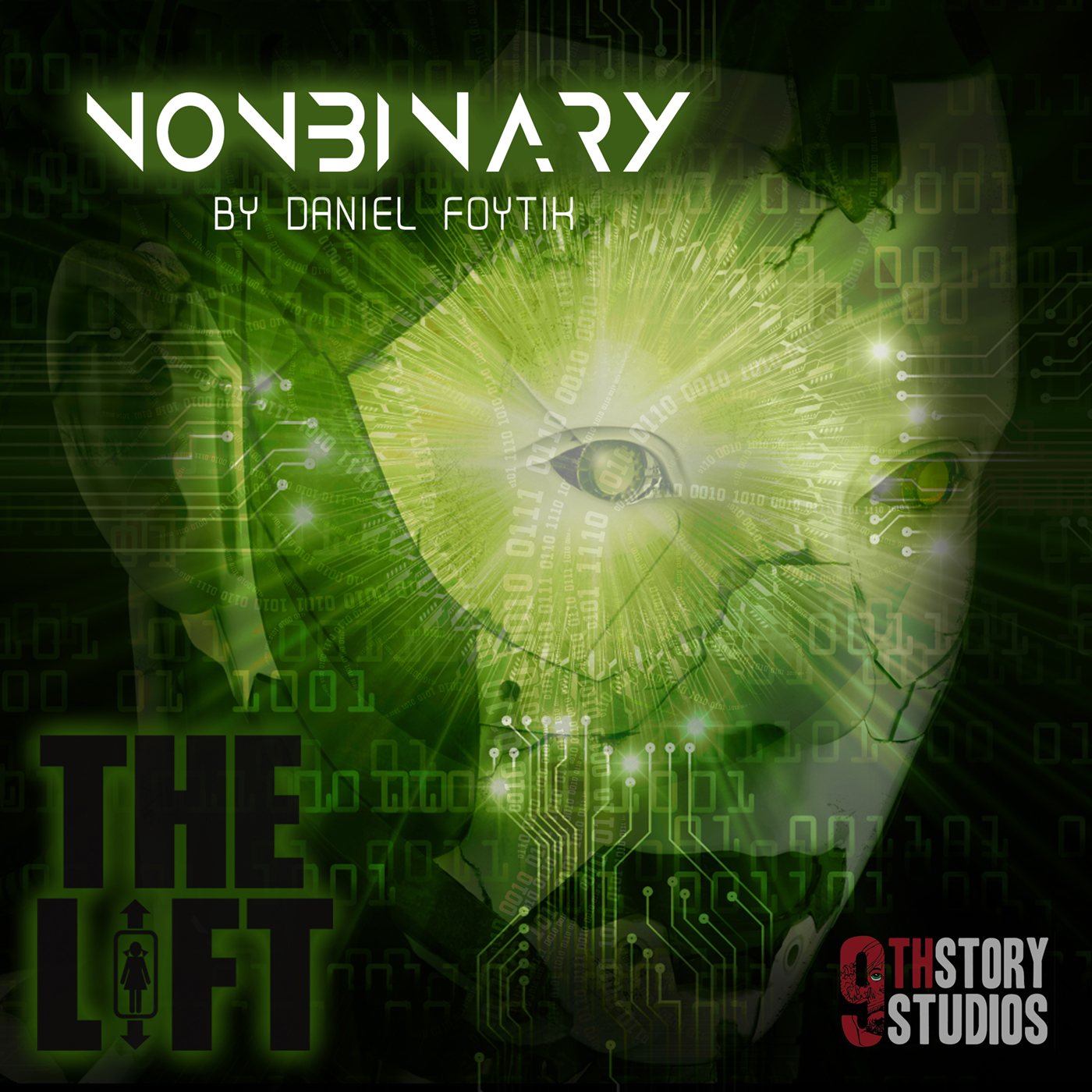 Non-Binary – by Daniel Foytik

Set far, far in The Lift's future, Victoria meets a unique visitor who is able to see The Building the same way she does, but the same qualities that allow for that special perspective could also mean a tragic end. See what the future holds as we go for a special ride on what is no mere elevator.
Victoria Bigglesworth-Hayes: Amber Collins
Main Narration / Dr. Schöpher: Daniel Foytik
Michael / Harry: David Ault
Michael / Victoria: Erika Sanderson
Art: Daniel Foytik
Score: Nico Vettese
Mentioned in today's episode:
Sudio Sweden Headphones: https://www.sudiosweden.com
Discount Code for 15% off and free shipping: THELIFT
Audible.com: Shadows at the Door, An Anthology (Audiobook)
THEMES:
The Lift Opening Theme Music
Composed and Recorded by Kimberly Henninger and Shawn Parke of Cathedral Sounds
cathedralsounds.org
"Victoria's Music Box, (Victoria's Theme)" and The Lift Closing Theme Music
Composed and Recorded by Nico Vettese of We Talk of Dreams 
www.wetalkofdreams.com
FX:
Sound FX: freesound.org, audioblocks.com
---
AUDIO RECORDING
Sound Design by Daniel Foytik, 9th Story Studios: www.9thstory.com
Producer/ Creator: Daniel Foytik
Producer/ Co-Creator, Story Editor: Cynthia Lowman
Executive Producers: Amber Collins, John Niespodzianski

Music Director: John Niespodzianski

Visit The Lift: Facebook | Twitter
---
The Lift and all characters, places, and situations are property of Daniel Foytik, Cynthia Lowman, 9th Story Studios, LLC and may not be used in any form without their permission.
The Lift is member of the STRY Radio Network / Gaslight Collective and The Society 13 Podcast Network